As soon as your medical website is in place, you need to spend time with your medical SEO company to make it rank as high as possible on Google and other relevant search engines.
Just creating your responsive medical website is not enough, since there are thousands of medical professionals who are already working hard to take your place in the search results.
With good keyword research, excellent medical content and smart back-linking, you'll be able to get some amazing results.
Just as with any other industry, you can find a good medical SEO company or you can be ripped off.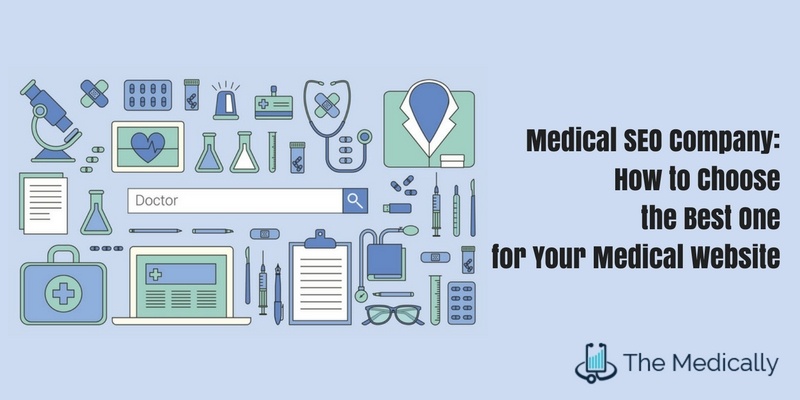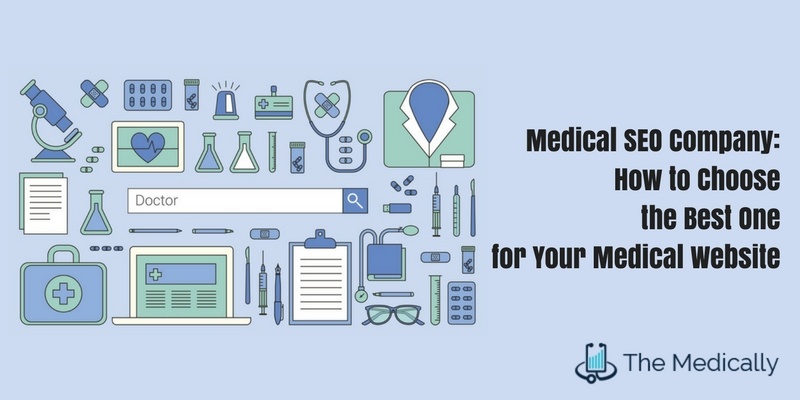 How NOT to look for a good medical SEO company
First, before we delve into the 'how to hire' tips, let's try to understand how to not look for the proper SEO company for your medical business:
A high ranking SEO company might not be the best fit
You searched for 'medical SEO company' and looked at the first results. Hmm, it makes sense to think that, if a company was able to rank well for this keyword, they're probably the best fit. It might happen, or it might not be the case.
They ranked well for their keyword and, as long as you are not a medical SEO company yourself, you probably should find out if they rank well for the keywords you'll need to rank for, as a medical professional.
They promise a no.1 ranking, does this make them great for your needs?
Many medical SEO companies promise their clients the first place in the search results. And some clients fall for this promise, thinking these are great professionals.
The problem is that Google's index is constantly changing and so is their algorithm, so it's impossible to predict how your medical website will do. NO ONE can promise you no.1, not even the main CEO's from Google.
Avoid such SEO companies, since their promise is unfounded.
We helped medical professionals rank high on Google (even no.1 for multiple times), but we can never promise your medical website will rank perfectly, since we have no control over the search results.
With excellent medical content, good link building and proper on-page SEO work you will rank well, this is what a SEO company should promise you.
If they appear in top SEO company lists, they are good. Right?
Wrong. Most of these list placements are paid for. The list starter is asking for a one time or recurring fee and the SEO companies are paying for this listing. There's no merit to them being listed there, except for having paid for their inclusion.
They can't tell you exactly what they plan to do
SEO is not alchemy, there's no secret 'sauce' involved in this.
Your medical SEO company will most likely work on your website (if they are not the ones who designed it) to make it more search engine friendly, create medical content, properly promote on social media and create a link building strategy to ensure you get noticed by Google.
If a SEO company can't explain you the process and tries to make you think there's some secret work they need to be doing, you should probably consult with another company.
How to find if a medical SEO company is a great fit
Now that we know what to avoid when hiring a medical SEO company, let's find out what makes a good medical SEO company.
Your medical SEO company helps you achieve good goals
Vanity metrics are irrelevant (high-traffic, big Alexa ranking etc.), as long as they are NOT giving you sales.
Of course, ideally, more people should come to your practice website, but, if these are not potential clients for your business, just random people from traffic schemes, you have achieved nothing.
A good SEO company will understand what you need and help you get as many qualified leads to your pages as possible.
They will help you create compelling content and rank well for it, drive many signups for your mailing list (these can easily turn from readers to patients), spread the word about your medical practice etc.
Interview more SEO companies and decide on the best fit
Some of our clients hired us without seeing any other companies, but others did research multiple companies and then decided to work with The Medically.
You can instantly fall in love with a professional and decide to work together or, if it doesn't feel 'magic' from the first encounter, see 2-3 more companies.
Medical SEO work is an ongoing process, it's not just a 2 week job and you'll never have to see them again. If you don't feel comfortable with your provider, it's a smart idea to look for someone you can build a relationship with.
We have clients who have worked with us for years; it's imperative that you connect well with your SEO company or you'll feel miserable dealing with them.
Ask for few case studies
While it's irrelevant if your chosen SEO company ranks well for 'medical SEO company' related keywords, it's important that they were able to help previous clients rank for their chosen keywords.
Aks for few case studies and you'll be able to see how good they really are.
Can you get some references on their work?
Do you know people who have worked with them? Are there any testimonials from their clients you could read and get an idea of how they work?
Any 'intel' you can get on a medical SEO company will help you make the right decision.
How do they plan to help you?
Are they just some people who understand your SEO process as "we charge $500 for 10 keywords", you are in trouble. These are just SEO 'mills' who'll put your keywords into a spreadsheet and not care about your company or goals.
Instead, find someone who wants to know more about your values and allow you to reach the perfect client for your medical business.