Company blogs? Boring!
You are probably thinking that a medical blog on your practice web page will be useless and no one will care about it.
You couldn't be farther than the truth – a well written medical blog will inform, inspire and turn readers into PATIENTS.
Done right, medical blogging can get you more patients, who in turn, can become true ambassadors for your practice.
Here are the top benefits of having a medical blog: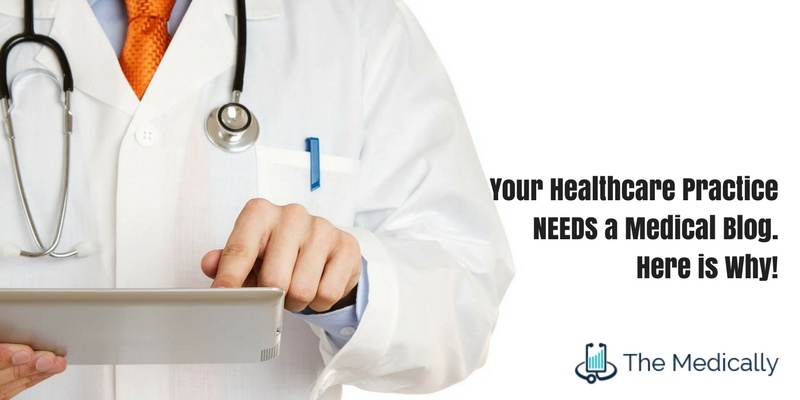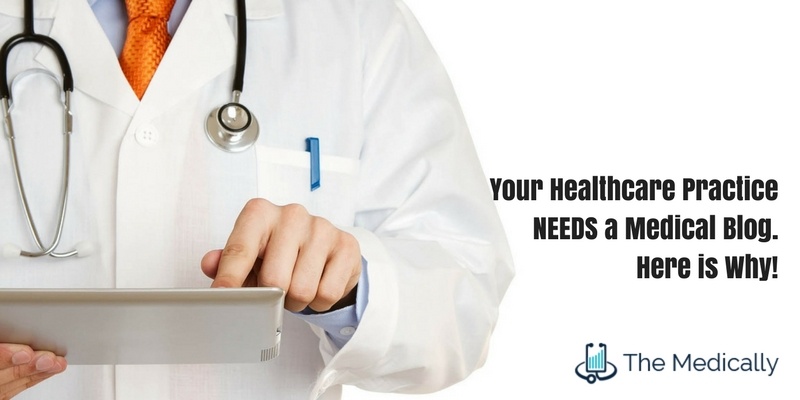 Medical blogs BOOST your SEO results
Google (and all the other search engines) love content. The more, the better. But how much content can one create in an 'about' page? Or a 'services' page?
A blog allows you to create as much content as you'd like related to your practice. Write about birth control, what happens during an EKG, what are the best methods for cancer screening etc. Whatever your specialty is, there are hundreds of medical articles you can write that will get the search engines buzzing at your virtual doors.
Let's not forget that Google (Bing and other search engines) traffic is FREE traffic. This means that, done properly, a search engine optimization strategy will bring in thousands of free targeted visitors on your websites.
In the past 4 years our client Gyniclinique (an OBGYN clinic) have dominated Google for their chosen keywords and spent exactly ZERO dollars to promote online. All we did together was create compelling content and keep a great medical blog up and running. Think about how much money you can save each month, just by making the effort to create your own healthcare blog and post a new article every now and then.
A medical blog generates more traffic
Few pages of presentation are OK, but they will get less traffic than a full fledged blog with countless articles that are interesting and 'shareable'. Not only your position in the search engines will get a boost, your traffic as well.
People love to share interesting articles
.. we just talked about 'shareable' content ..
A 'services' page will probably get very few shares in the social media (I bet you'll promote it and maybe your closest friends). But an article that solves a problem, relates an interesting anecdote from your healthcare specialty or inspires will get people talking about it. And, online, when people talk about something, they link to it and share it.
Bang! More free traffic.
A medical blog helps you prove your skills and knowledge
There's no better way to prove to your potential patients that you are really an authority, than provide well-thought advice and insights.
Anyone can boast with how great their medical services are and how amazing their clinic has been furnished. Your patients would probably be interested about the care they'd receive there, your 'bedside manners' etc.
And this is an area where you can really prove yourself.
In my case, blogging for 10 years helped my potential customers see that I am experienced in what I do and I could potentially do a good job for their online presence as well.
After blogging for a decade about web design and development, about traffic, SEO, online-reputation etc., my clients were convinced that there's more to myself than just a 'what we do' section in our web site.
Except for our clients that came from personal connections, ALL other clients came from our blog sections and various articles / insights shared on webmaster blogs/forums over the time.
That's huge!
A medical blog allows you to win patients
Just as mentioned before, a LOT of your potential patients will probably get convinced to try your services after reading your blog.
If they still had a doubt, reading your well-researched and helpful content makes them choose you from a plethora or other similar practices that are fighting to get them.
Again, a personal example.
After giving birth to our daughter, I started reading as many articles about how she should develop, how to care for her etc. I found an amazing Pediatrician's blog that had a huge section of articles aimed at mothers like me.
I was totally sold – I'd have gone to her clinic that moment, the only problem was that said Pediatrician was in a different city. And, since we do live in one of the biggest cities in my country, with great doctors as well, it didn't make sense to travel this far for regular checkups.
And yet, if distance wasn't an issue, she'd have gotten me as a 'client' just because of her great articles.
A medical blog helps you develop a good email database
A good blog will get you subscribers. They are the best batch of potential clients, since they have opted to hear from you and are interested in your offering. Even if they don't 'buy' now, there's a huge chance that, when they'll need medical services, you'll be the first in line to get their business.
You can really connect with your audience
A blog (especially if you keep the comment section open) allows you to get DIRECT access to your prospective patients.
To find out what they need, what they struggle with, what they expect from you. This invaluable information source can really help you provide the best medical care they should receive.
A medical blog helps prospective patients connect with you
I was surprised to see that some of my customers were at first shy to contact me, even if my portfolio does have a contact us page. They felt like 'strangers' and it was difficult to make the initial connection.
After reading my blog and commenting on it, they noticed I was a nice person and mustered the 'courage' to connect.
Of course, not all turned into paying customers, but quite a few did.
By having a medical blog and giving readers the chance to connect, you'll see more are willing to make the move and contact you. Some will turn into patients, once they aren't as shy anymore.
It educates patients
I find it's important for our customers to understand our business model. Many are fearful (not knowing too much about something has this effect on people) and this has a bad impact on how they perceive your practice.
Educated patients are better: they understand better what you do, there's less of a challenge to provide real medical support (since you don't have to 'alphabetize' anyone) and answer some specific questions, without wasting time.
Keeping a medical blog is not that difficult after all and the benefits are huge. From helping your patients get better educated and trusting you more, to boosting your traffic and SEO results, healthcare blogging will help you achieve better results and grow your practice.