Love it or hate it, but social media is an important asset in your online marketing repository. This is why we advise our clients to create accounts on the biggest social media outlets and try to be reasonably active.
As you'll discover, some websites will drive in more targeted/quality traffic, while others will prove to be a waste of time. Yet, accounts on Facebook, Twitter, Linkedin and 2-3 more other social media outlets should help you in your online promotion work.
Today I'd like to show you how you can use the Twitter summary cards and get more engagement for your shared content.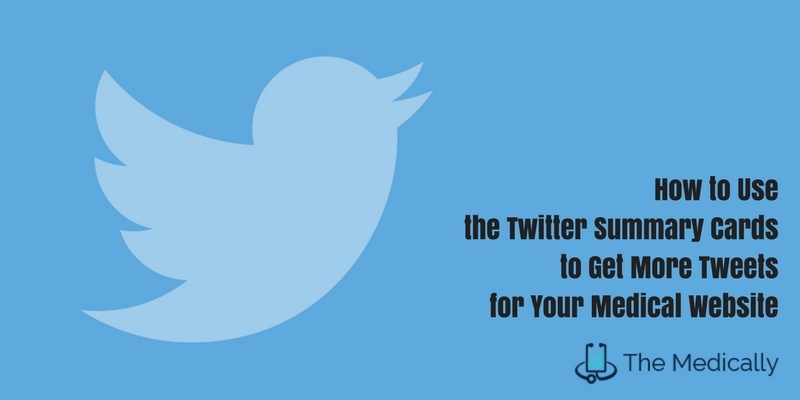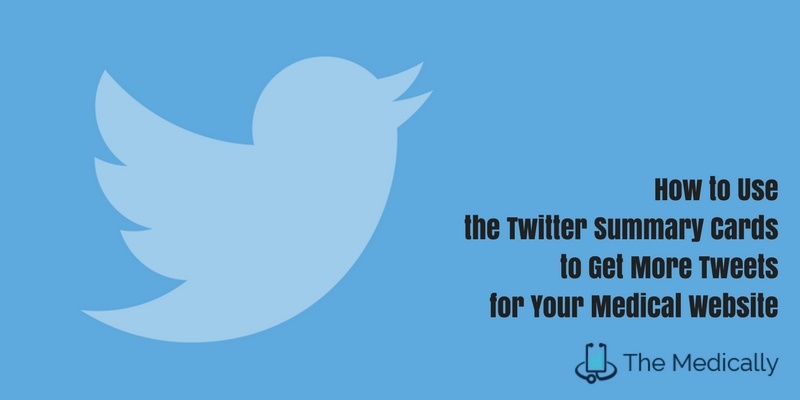 But first, let's see the ways your tweets can look:
No image, just your message and link
This is the worst way to promote your articles, since no image tweets get less shares and engagement than those who have an image.
I'll use an article I published today on our Real Estate blog and you can see the difference. The article is here: How to Prepare Your House for Selling.
Here is the tweet that promotes the article, without any image.

It might entice some people to click, but we all know we are visual beings, so an image would clearly help.
I could upload an image and then share the article, but the issue with this approach is that the image will NOT link to the article, would just open on Twitter and people would still have to look for my article link. I'm sure that most of them wouldn't bother, we're also lazy beings, so I'd like the image to lead my visitors directly to the article, if clicked.
This is why we do bother with the summary cards.
To leave guessing out of this 'game', let's use Twitter's Card Validator, a nifty little form that will show us how our cards will look like. Here is the link to it: https://cards-dev.twitter.com/validator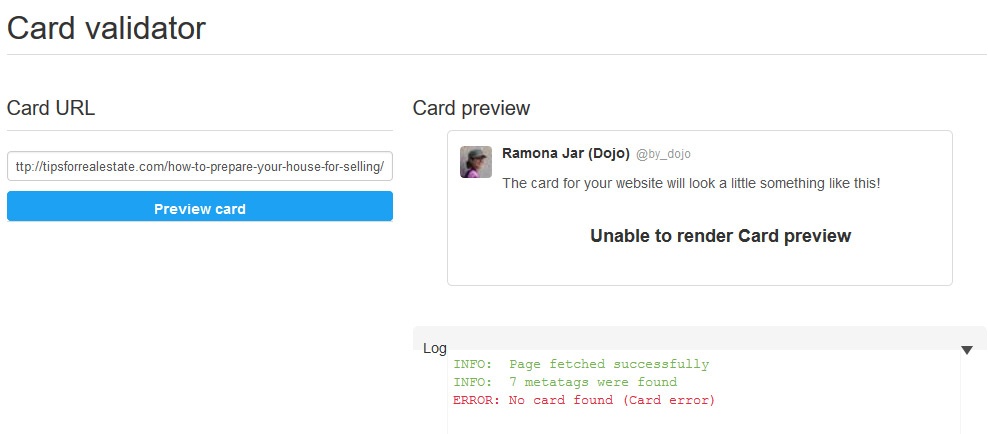 My card is a mess, the red error is what keeps it from showing properly.
Now it's time to use a great plugin I advise you to install as soon as you have installed your WordPress: Yoast SEO. There's a big contender, All in One SEO Pack, which is also a great plugin to handle all your SEO work, but I've grown accustomed to Yoast SEO.
Go to PLUGINS, ADD NEW PLUGIN and search for Yoast SEO. Install and activate.
A small image that links to my article and a small summary card
As soon as I installed in on TipsForRealEstate.com, the website we're using as an example, my cards are looking better: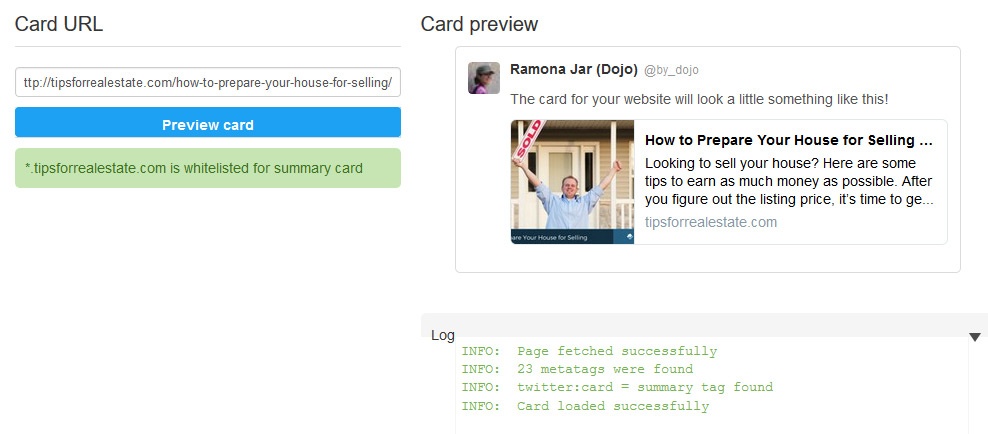 Yoast SEO has provided Twitter (and other social media outlets) with the information they needed and now my image shows smaller in the left side of the tweet.
My real-life tweet looks like this now:

But I'm not willing to settle with this, even if it's a clear improvement.
I'd like to show the big image and have it link to my article to attract even more attention to the message.
Now I'll look for the Yoast SEO plugin settings: in the left vertical menu you'll see a big SEO button. Click on it and go to the DASHBOARD section. Click on FEATURES and you'll see an option that's currently disabled: Advanced Settings Pages:

Click the ENABLED button and now you can set your Twitter cards.
You'll notice that, in the left vertical menu, under SEO, there's a new link: SOCIAL. Click on it and navigate to your TWITTER options.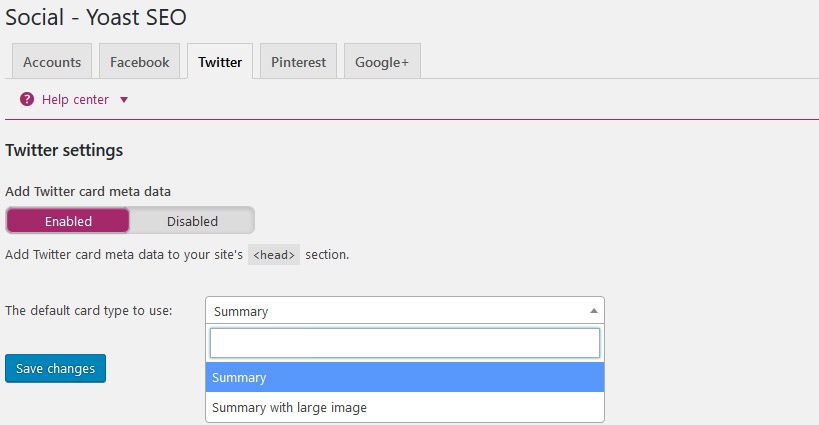 I'll choose SUMMARY WITH LARGE IMAGE and then click on the SAVE CHANGES button.
Twitter Summary with Large Image
Here is how my real-life tweet looks like now: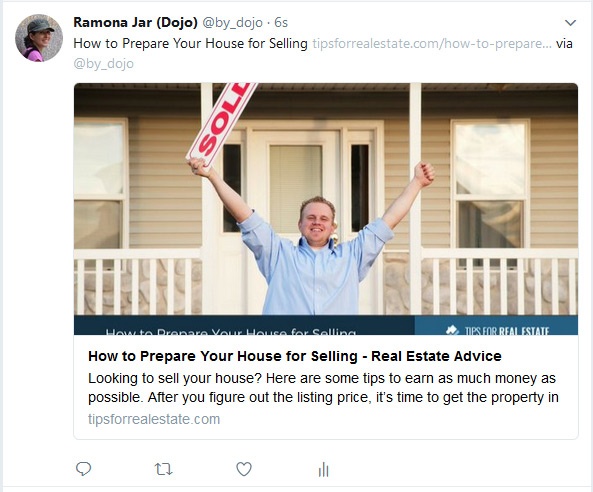 The image links to the article, it's big enough to show properly and it will surely increase my website's traffic.
Just a small workaround that saves you a lot of time.
There are other ways to do this, you can create cards in your Twitter account, as if you'd purchase advertising, but it's too tedious. I wanted something that works fast and would allow each and every tweet my website gets to show exactly like this. Not to mention we're already using a SEO plugin, so this doesn't mean installing yet another one to handle this issue.
Hope it helps.
Try it out and see for yourself. And, if you liked our trick, please share it. Yes, even on Twitter, since it will show a nice summary card 🙂